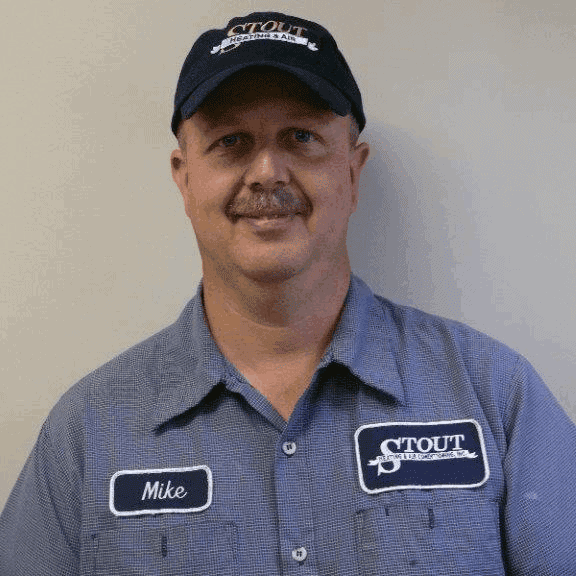 Mike Lippard
Service Technician
76 Reviews
Gas Furnace Maintenance in Salisbury, NC 28147
"Stout's is a company that offers honest and dependable service. I have relied on them for years and have never been disappointed. They keep me informed about what I need to keep my HVAC "healthy". Communicating with them is a breeze. They even make me feel as if they appreciate my call and my business. What a concept! They have earned my trust and respect with their integrity and expertise."
- Cynthia J.
Gas Furnace Maintenance in Salisbury, NC 28147
"Mike has services our units for many years. He is such a pleasant person, efficient and loves to talk. My husband enjoys his visits. My husband can also talk with Mike about any issues, new changes that may be occurring in heating and a/c units or any other things we might need."
- Nora C.
Heat Pump Maintenance in Mount Ulla, NC 28125
"Mike serviced our heat pumps and as always, was prompt, efficient, and professional. We always appreciate the excellent service we receive from Stout Heating and Air and recommend them highly to anyone who has heating and air conditioning needs."
- Mary S.
Air Conditioner Installation in Mount Ulla, NC 28125
"My air went out,Mike Lippard came to service, compressor died. Ryan Stout came brought portal air until I could get new one installed. Chance Reading and Sam Kincaid installed new unit,did a great job and very professional. I was greatly impressed with all 4 young men.Thank for such good service."
- Marion Jo C.
Air Conditioner Replacement in Salisbury, NC 28147
- Dennis R.
Air Conditioner Repair in Salisbury, NC 28144
"Stout has been wonderful to work with both times we've needed to use them for AC repair. Today they had their technician out within a few hours of us calling and he was able to get our AC back up and running quickly. Everyone I've dealt with has been nice , reliable, and explained things along the way. Thanks to everyone at Stout!"
- Carrie E.
Air Conditioner Repair in Salisbury, NC 28144
"Mike is very personable and professional. He fixed our A/C very quickly and efficiently. Very prompt response from scheduling. Thx"
- Robert B.
Air Conditioner Repair in Salisbury, NC 28144
"Mike was right on time. He has been here before and analyzed the problem and fixed it in no time. I have used Stout for many years and have always been pleased with their service"
- Margaret C.
Air Conditioner Repair in Salisbury, NC 28147
"These people are top notch, their customer service is the best in the county. Mike came out for a problem I was having
and found it was a simple issue that the drain was not draining properly. Very thankful that all that was wrong with my system. Mike checked out the unit really good and made sure it was ok. This is the only heat and air company I will do business with because of their customer service. Thank you so much, a customer for life- Thomas"
- thomas d.
Air Conditioner Maintenance in Cleveland, NC 27013
"Always a great experience! The team at Stout is always on top of their game."
- Bob M.
Need HVAC Service?
Contact the experts at Stout Heating & Air Conditioning.
Call us at 704-633-8095!