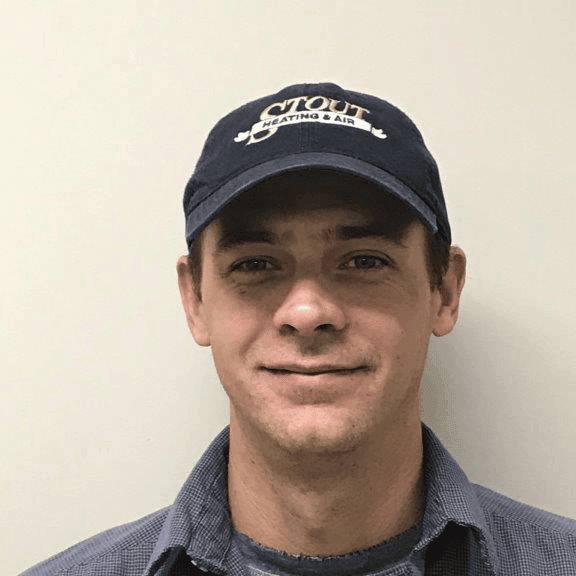 Drew Covington
Service Technician
70 Reviews
Heat Pump Maintenance in Salisbury, NC 28147
"I have been doing business with Stout about 35 years and have always gotten excellent service. All personnel has always been efficient and personable at all times. This was my first experience with Drew and I will be asking for him in the future. He was very kind and helpful, the type of person you are happy to do business with. Thank you for your years of service to me and the community."
- Vicki K.
Air Conditioner Maintenance in Mooresville, NC 28115
"Drew is very professional and has manners any mother would be proud of. Did a great job and very efficient.
Will be asking for him with future maintenance"
- Vicki F.
Other Installation in China Grove, NC 28024
"I called to inquire about a thermostat I could control with my phone. Parents are elderly and I had found it on heat twice this week. I spoke with Anna and she got me set up with a vid it immediately. Drew was awesome to work with and the whole visit was so smooth. Thanks so much. You have my recommendation."
- Zetta E.
Air Conditioner Repair in Salisbury, NC 28146
"Drew was, as always, very professional, knowledgeable, and courteous. He diagnosed and fixed the problem quickly."
- Charlie C.
Ductless System Repair in Salisbury, NC 28147
"I have always been pleased with the service I have received from Stout. They always do a through job Jeremy and Drew spent a good deal of time trying to locate a leak in my ductless split system. They did not detect one, so they added refrigerant and we will see what happens. So much better than guessing and just replacing parts."
- Jerry S.
Air Conditioner Repair in Salisbury, NC 28144
"We are PMA customers of Stout's & highly recommend them. They have consistently been pleasant, efficient & on-time! I rarely choose to write a review; Stout has earned it."
- Diana D.
HVAC Maintenance in Mooresville, NC 28117
"Only the best heating and air company around. Stout has serviced us for almost 20 years. You get emergency service almost immediately. The techs are so knowledgeable and polite."
- Mary B.
Air Conditioner Maintenance in Salisbury, NC 28144
"Drew called to let me know he was coming which was very helpful.He went right to work. After he was finished he told me everything was in working order for the summer months. Having maintenance done twice a year since Stout has initiated it I've never had to call for a repair."
- Margaret A.
Gas Furnace Installation in Salisbury, NC 28144
"Had a new furnace and air conditioner installed on 11/23/20 Three young fellas I believe Drew,Brandon,Chance really nice guys very knowledgeable and did and excellent job couldn't be more pleased. Thanks Guys"
- david h.
Heat Pump Maintenance in Salisbury, NC 28146
- Jo E.
Need HVAC Service?
Contact the experts at Stout Heating & Air Conditioning.
Call us at 704-633-8095!