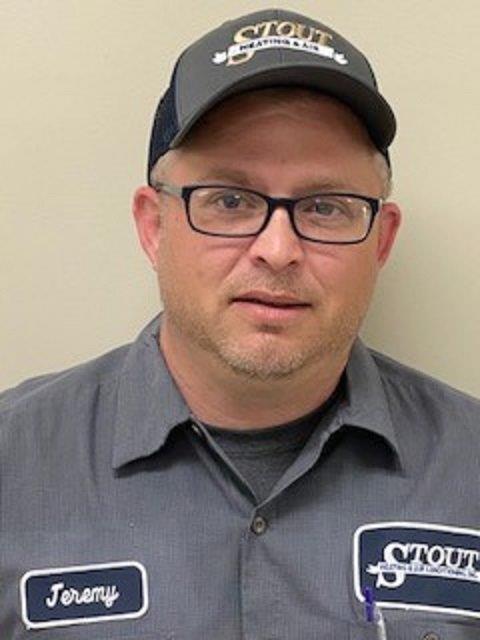 Jeremy Mauldin
Service Technician
19 Reviews
Heat Pump Maintenance in Salisbury, NC 28147
"Jeremy Mauldin was very professional & helped us with other issues! Thank you!"
- Susan B.
Air Conditioner Repair in Salisbury, NC 28146
"Your company has been a pleasure to deal with. Jeremy responded quickly to our call and repaired our unit. He is polite, professional and informative. Thank you for such excellent service."
- Maureen P.
Air Conditioner Maintenance in Salisbury, NC 28147
"Jeremy arrived exactly on time and efficiently performed the needed work. He was cheerful, polite, and professional. I am thankful for such dependable service!"
- Joy H.
Heat Pump Repair in Salisbury, NC 28146
"The service, as always, was great. Our upstairs area is cooling nicely. Jeremy Mauldin has done work for use before and it is always done efficiently and expertly.
We are always satisfied with the service received."
- David P.
Air Conditioner Maintenance in Salisbury, NC 28147
"Mr. Mauldin educated me more on the way the air conditioner drained excess water from the unit. How and why questions answered perfectly. Very much appreciated!"
- Virginia S.
Air Conditioner Installation in Salisbury, NC 28147
"Solved my problem in no time. Excellent service from Jeremy as all other servicemen with Stout."
- Virginia s.
Air Conditioner Repair in Rockwell, NC 28138
"I reported my AC out at approx. 4 pm. It was back in service approx. 5.30 pm. Blown capacitor probably caused by last night's storm. Thank you for quick service."
- Hugh W.
Ductless System Repair in Salisbury, NC 28147
"I have always been pleased with the service I have received from Stout. They always do a through job Jeremy and Drew spent a good deal of time trying to locate a leak in my ductless split system. They did not detect one, so they added refrigerant and we will see what happens. So much better than guessing and just replacing parts."
- Jerry S.
HVAC Maintenance in Salisbury, NC 28146
"Jeremy took the time to tell me about the system and the pros and cons of servicing and operation of different parts of the HVAC units."
- Kevin C.
Air Conditioner Maintenance in Lexington, NC 27295
"Jeremy showed up on time this morning. It was his first trip to our house. Once I oriented him to where the major components of the heating system were, he went straight to work. The system was working properly, and all he needed to do was to change out our Hepa filter near the air handler. Jeremy was cordial and businesslike, and did his work in short order. The only thing that he may not have looked it was the split unit that serves our sunroom. I'm presuming that it is also in good order, though we hardly use it. I guess we'll find out when the weather gets hotter."
- Rob G.
Need HVAC Service?
Contact the experts at Stout Heating & Air Conditioning.
Call us at 704-633-8095!