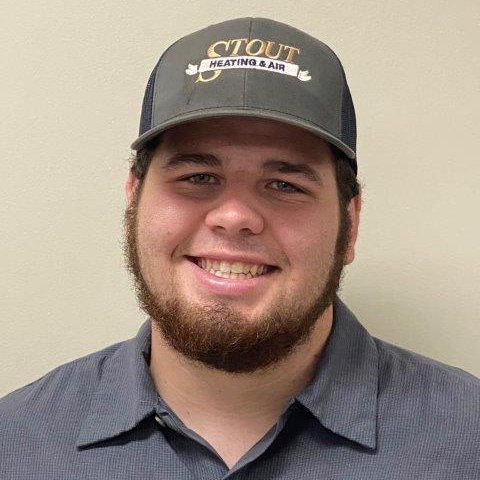 Chance Readling
Installer
15 Reviews
Air Conditioner Installation in Salisbury, NC 28147
"I was very satisfied with the service I received. Especially with the quick response on a leaking coil."
- Allyson P.
Air Conditioner Installation in Mount Ulla, NC 28125
"My air went out,Mike Lippard came to service, compressor died. Ryan Stout came brought portal air until I could get new one installed. Chance Reading and Sam Kincaid installed new unit,did a great job and very professional. I was greatly impressed with all 4 young men.Thank for such good service."
- Marion Jo C.
Air Conditioner Installation in Cleveland, NC 27013
"Thanks to all who had a part in ordering and installing the new heat pump which is working great in this hot weather. The three guys (Chance, Carson, and Jonathan) who came to the house and tackled the challenging installation were very efficient and courteous. Ryan did a good job communicating with me. Thanks to Chris for helping to initiate the first steps. Thanks again for a job well done."
- Gail L.
Air Conditioner Replacement in Mooresville, NC 28115
"Your crew arrived on time today as arranged. They were installing a heat/air unit, replacing the original that came with the home. They were professional and courteous. Explained the process as they went. Installed a new thermostat and instructed me on how to use, not only the air, but the heat in the future. Cleaned up everything behind themselves! And completed the job in one day! And never once complained about the heat! Thank you! And great job! I am enjoying the cool in my home as I write this!"
- Helen B.
Electric Furnace Installation in Rockwell, NC 28138
"We have used Stout for many years and have had excellent service from them. We recently had a new furnace installed, Chance & Carson were great to work with also we appreciated Mike Sides stopping by to see how things were going. We recommend this Company for any of your heating/air services."
- Frances/Jack W.
Air Conditioner Replacement in Salisbury, NC 28144
"These guys were outstanding. We had our furnace replaced and they were very professional and efficient. Not an easy job with the dynamics of our house.
Scott, Will, Chance and Sam are a great crew!"
- Tracy S.
Air Conditioner Installation in Salisbury, NC 28144
"Demonstrated professional knowledge and care while working my cottage. Provided supplemental overnight air conditioning while system was being installed. Cleaned up well. Very nice experience."
- Connie H.
Geothermal Heat Pump Installation in Salisbury, NC 28144-8403
"Consciousness, hard working, pleasant and productive team. Informative on how the new system works."
- Char S.
Air Conditioner Installation in Salisbury, NC 28144
"A big Thank You to the install team at Stout for the professional install of my new heating and air conditioning system. You guy's did a great job! Thanks Chance, Sammy, Scott, William and Brett."
- Gary M.
Air Duct Replacement Replacement in Salisbury, NC 28144
"We'd like to thank the entire team for the excellent job they did replacing all the old ductwork and installing central air in our 120 year old home. Everyone was very professional and courteous and went out of their way in ensure our comfort during the whole process. I would highly recommend Stout and plan on using your services if needed in the future. Thanks again guys.
- Michael E.
Need HVAC Service?
Contact the experts at Stout Heating & Air Conditioning.
Call us at 704-633-8095!