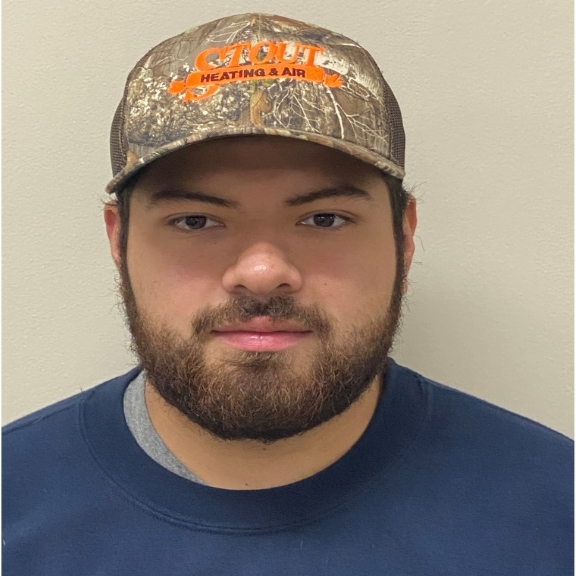 Bobby Bonilla
Installer
7 Reviews
Air Conditioner Replacement in Salisbury, NC 28147
"Installation techs did a good and professional job installing a replacement A/C and gas furnace system."
- Jeff M.
Air Conditioner Installation in Salisbury, NC 28146
"Corey and Bobby were great!! They installed the ac very quickly. They deserve a raise!!! We hardly knew they were here. Super clean, fast and friendly!! Thank you guys!!"
- Christy C.
Heat Pump Installation in China Grove, NC 28023
"Stout has provided the HVAC service for Concordia Lutheran Church for the last 20 years. Our Sanctuary A/C units went down. Stout worked with us over a long period of time to arrive at the best solution for a very difficult situation. Once the decision was made they were prompt in starting the project. The install crew and specialized operations personnel were excellent. The install was filled with difficult conditions and they found good answers for every issue we had. Everyone from top to bottom was friendly, efficient and easy to work with."
- Omar W.
Heat Pump Installation in China Grove, NC 28023
"They were very courteous and kept me informed has to what they were doing. They cleaned up everything and so far the unit is running good. I would gladly recommend your company to others."
- Margaret G.
Heat Pump Installation in Salisbury, NC 28147
"This crew was very courteous, very professional, very knowledgeable and the hardest working group I have experienced in a very long time. We are pleased with our new system and we would recommend Stout Heating and Air to all homeowners. Thank you to the entire company!"
- Henry K.
Air Duct Replacement Replacement in Salisbury, NC 28144
"We'd like to thank the entire team for the excellent job they did replacing all the old ductwork and installing central air in our 120 year old home. Everyone was very professional and courteous and went out of their way in ensure our comfort during the whole process. I would highly recommend Stout and plan on using your services if needed in the future. Thanks again guys.
- Michael E.
Heat Pump Installation in China Grove, NC 28023
"Techs showed up exactly on time, got right to work, worked until the job was finished, and cleaned up everything when they were done. Scott, Chance & Bobby were each very professional, inspired confidence, and Scott kept me in the loop. Yay we're toasty again! Go Stout without doubt!"
- Melanie H.
Need HVAC Service?
Contact the experts at Stout Heating & Air Conditioning.
Call us at 704-633-8095!